Support Area

In Netscape Messenger click on "Edit" then Click on "Mail & Newsgroups Account Settings".
On the Left under the "My Account" section Click on "Server Settings".

Modify the "Server Name:" field to read: pop.mydomain.com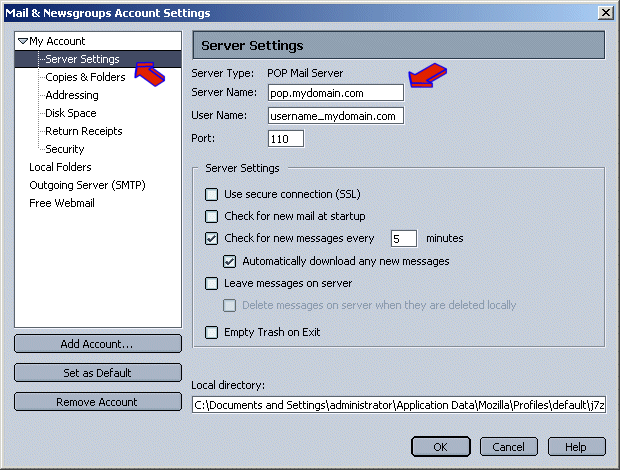 On the Left Side of the Window, Click on "Outgoing Server (SMTP).

On the Right side change "Server Name:" to the outgoing mail server of your ISP (for example: smtp.cox.net or smtp.bellsouth.net) or if your ISP does not provide an outgoing mail server, you may use smtp.yourdomain.com.
To Finish Click on the "OK" button.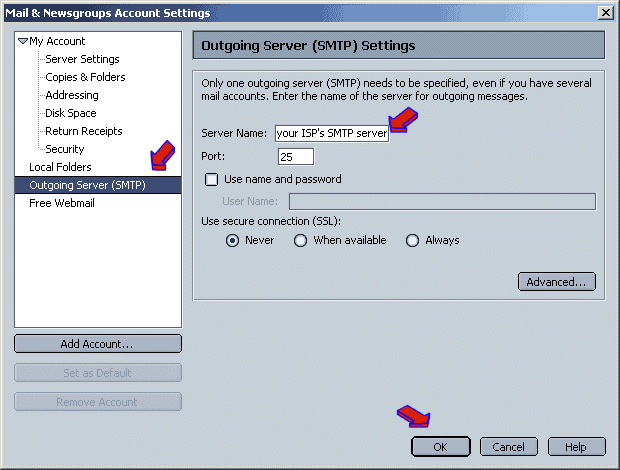 DONE